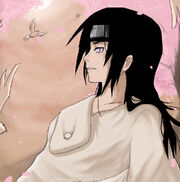 Fenix hyuga , é um grande hokage que participou em grande eventos da liga e do Império do cp , ataulmente ele é lider do Hero elements , a maioria dos grandes herois ou hokages começaram lá ou já visitaram.
As cinzas...
Dizem que é impossivel matar esse cara , muitos tentam mas falharam sua velocidade em xat é incrivelmente historica.
Amor...
Fenix já fora apaixonado por Tieta , uma bruxa maligna que as vezes nem parecia tão má...Os dois tiveram um filho chamado Ma , Meses depois o héroi se apaixona pela Bélissima Hyuga amora
Seu Passado ?
Seu nome antigo era Sonicguto , ele honra o proprio nome mostrando a força e agilidade e rapidez em combates !
Familia
ele é irmão do Aldamon e filho do Snow Uchiha , recentemente dizem que ele poderá se tornar Uchiha , mais por alguns problemas o seu objetivo de se tornar uchiha falhou por causa do sumiço do lider do clã Jiqui Uchiha.
Ad blocker interference detected!
Wikia is a free-to-use site that makes money from advertising. We have a modified experience for viewers using ad blockers

Wikia is not accessible if you've made further modifications. Remove the custom ad blocker rule(s) and the page will load as expected.