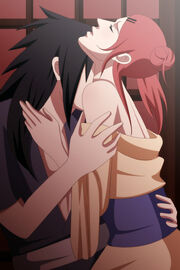 Lindfofa Faz parte do Clã Uzumaki , atualmente casada com Gpateo , seus filhos até agora são : Shadow , Melo , Estrela , Mary , Carnivoro e Davi
Sabe-se pouco sobre essa mulher , mas sabemos que dever ser forte simplesmente pelo fato de estar casada com o futuro herdeiro do Clã Uchiha, e tambem sabe-se que ela é muito inteligente.
Ad blocker interference detected!
Wikia is a free-to-use site that makes money from advertising. We have a modified experience for viewers using ad blockers

Wikia is not accessible if you've made further modifications. Remove the custom ad blocker rule(s) and the page will load as expected.