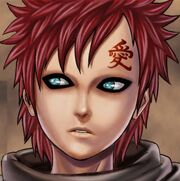 Melo foi um shinobi que começou agindo no ICP e foi para Liga junto com Gpateo,não se sabe-se muito sbre seu passado mas sabe-se que ele foi um grande homem com seus atos no CP...Porém teve rancor por muitos e teve rancor de Snow e o motivo era desconhecido...
Curiosidades:
-Irmão de Shadow
-Quase se tornou Uchiha,mas com Snow sabendo que Melo ia mata-lo para obter Mangekyou votou em Shadow
Ad blocker interference detected!
Wikia is a free-to-use site that makes money from advertising. We have a modified experience for viewers using ad blockers

Wikia is not accessible if you've made further modifications. Remove the custom ad blocker rule(s) and the page will load as expected.